Course overview:
ready. set. advance.
Develop Your Team Leaders and Boost Your Profit
Through this course, leaders will learn how to create a cohesive, motivated team while maintaining a productive work environment.
Developing Your Leadership Team Can Be a Challenge


They are overwhelmed and overstretched dealing with...
Unmotivated Team Members
Managers don't know how to inspire their team to do and be more. Targets aren't being met because they're having a hard time motivating their teams.
High Employee Turnover
New team members are coming and going, which means higher costs, time spent on training, and teams that are not united and cohesive.
Uncomfortable Conversations
Today's leaders struggle through difficult conversations and managing perceptions. This lack of communication skills affects team trust, leader confidence, and the bottom line.
there is a better way.
Choose the right development program for your company's leaders
Key leadership skills taught in this
Ready. Set. Advance. Course will help your leaders and management team take ownership of their roles and overcome obstacles with confidence.

Once these skills are developed, they WILL feel less overwhelmed and will be able to develop, motivate,and unite their teams to the company vision.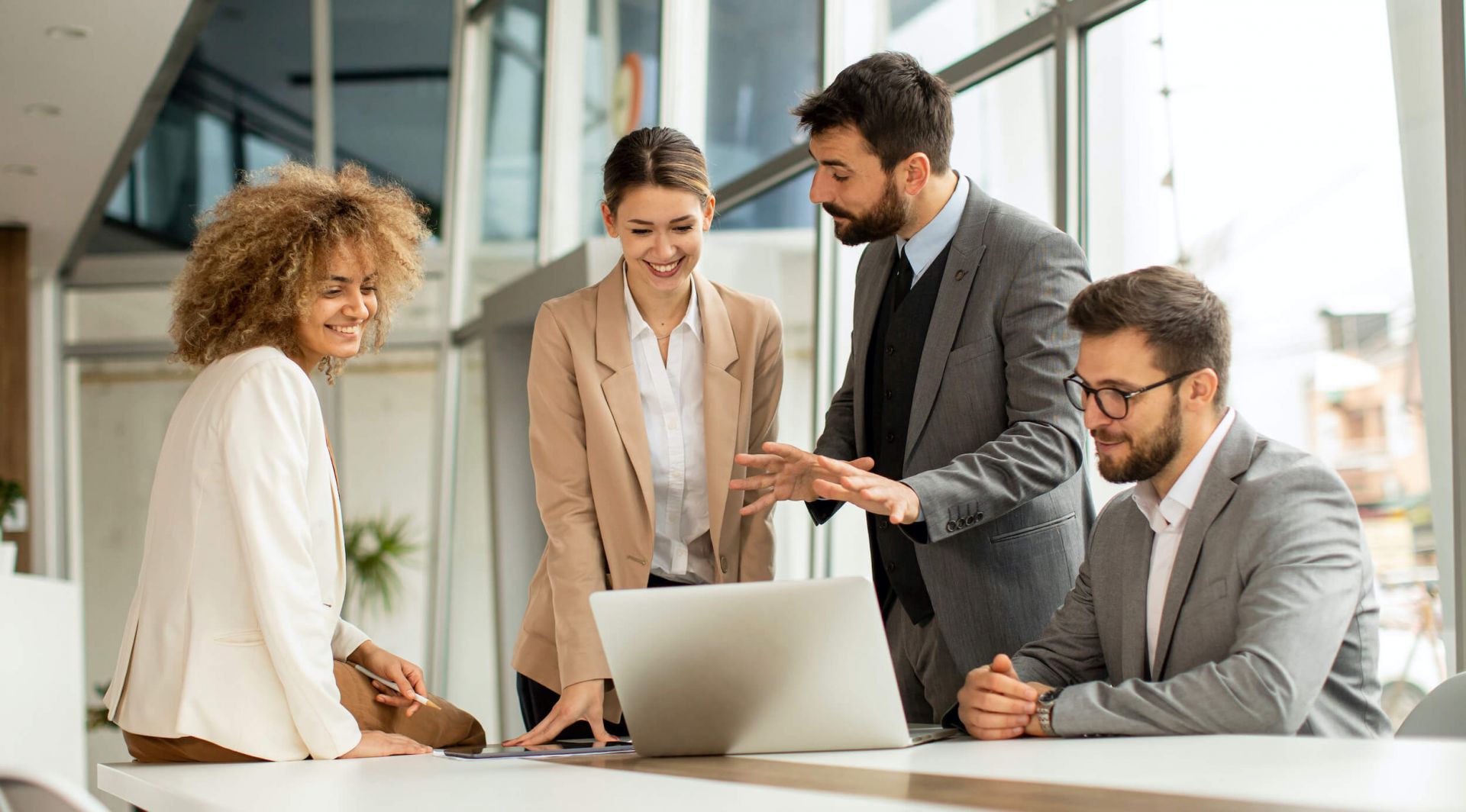 What's included in this course?
Certificate of Completion
Get clear.
Your management and leadership team will be prepared to take
ownership of your leadership role and know exactly what you need to focus on.
Reduce frustration.
By developing their leadership skills, your leaders will feel fully prepared and even excited to take on challenges that arise at work.
Increase performance.
Create a productive work environment while maintaining a strong connection among your teams. This enables both leaders and teams to perform at their best so your company can successfully meet targets!
Create Confident Leaders.
Help those in leadership know how to uplift their colleagues and build an engaged team that is built on trust and transparency.
Ready. Set. Advance.
This online program helps develop key leadership skills - such as communication and time management - so leaders can uplift their teams and become stellar managers.
Video Lectures
17 hours in total
Certificates
1 Completion Certificate
Sample Pricing for Bulk Packages
2 - 25 Employees
$197 Per Participant
26 - 50 Employees
$145 Per Participant
51 - 100 Employees
$100 Per Participant
What Our Clients Are Saying
Mariagrazia Lauricella
Humanity Del Sol, Inc. Founder & CEO
10x results and still climbing. Aleta's approach to executive coaching is kind, self-reflective, motivating and challenging. Since starting with Aleta and Uplifting Leadership in August 2019 our organization has literally seen a growth of 10x and I personally work no more than 8 hours a day. I went from managing a group of unengaged board members to a fully functioning board and have hired 3 new team members. She is professional, approachable and shrewd. She sees beyond the challenges and gets to the root cause of an executives mind. I 100% recommend her services. She will take you to the next level.
Ryan Gadow
Senior Vice President Member Experience
I consider Aleta an asset to any team; I had the great opportunity to work side-by-side with Aleta at the Valley of the Sun YMCA. She offered our team great leadership and understanding complex problems/challenges and making them simple. When I first started to work with Aleta, we had entered into a center/facility that was just opening up, so much of our challenges were unknown. Aleta balanced the challenges of the day-to-day unknown and helped to set a vision for the future. As a leadership team, Aleta's attributes and effectiveness became key to our success.


J. Mendoza
CEO/ Founder
Aleta is an amazing leader who understands the dynamics of leading people in the work plan. Her experience and training have helped us have a better understanding of each other within our workplace! Aleta is an amazing leader who understands the dynamics of leading people in the work plan. Her experience and training have helped us have a better understanding of each other within our workplace!
Sarah
I learned to look at all aspects of a given situation and not simply blame myself for situations that were influenced by the actions (or inaction) of others.
Mike
Aleta's advice positioned me to successfully resolve several tough employee situations. Moreover, not only were the individual issues handled with positive outcomes, but because Aleta took the time to clearly explain to me the underlying principles behind her advice, I've been able to apply her coaching in so many other instances in managing my team. Outstanding!
Grab your copy of the
Top Ten Tips to become a Confident Leader
Unlock your inner potential so you can excel as a leader.
Boost your confidence, motivate your team, and increase your income.
Ready. Set. Advance. Course Curriculum
Developing Your Leaders Starts Here
Meet your leadership coach
Aleta Maxwell
I know what it feels like to have a lot weighing on your shoulders with managing a team of people (big or small). And I know what it feels like to worry whether you're saying and doing the right things. This is why I've spent
over 15 yrs helping clients develop and become better leaders.
As a coach who specializes in the servant leadership style, my ultimate goal is to ensure your team members feel seen, heard and appreciated for the skills they bring to the table. This is a key factor that has helped me successfully lead teams as big as 700 people at a time, resulting in better personnel retention, greater job satisfaction and significant cost savings to the organization.


Your people are your biggest asset.
Let me help you develop and empower your people to be and perform at their best.
Aleta Maxwell
Leadership Coach & Founder
Free Guide
We'll send it right away!
Complimentary 45 Minute Consult
One insightful conversation can make a significant difference.

This could be it!
Thank you!
Aleta will contact you shortly
Free Webinar
Enter your name and email below to instantly access our free 15min webinar on Getting Hired and Getting Noticed by Employers.
Free Webinar
Enter your name and email below to instantly access our free 15min webinar on Becoming a Successful Leader.